Rapid Transformational Therapy is a powerful therapy, combining hypnosis and a few other techniques that can help you achieve a goal or overcome an in issue in your life. It is used to help with a wide range of emotional and behavioural issues working with the subconscious mind to find the root cause of the issue. Morven trained in person with Marisa Peer, the founder of RTT and at The Australian Academy of Hypnosis. Get a helping hand from Morven to release and transform to a healthier happier you. Online or face to face services available worldwide.
---
About Morven
Morven is a Certified Rapid Transformational Therapist, trained by Marisa Peer, the founder and 8 times award winner of RTT. A Clinical Hypnotherapist originally trained by The Australian Academy of Hypnosis and is a member of the GOAH, Guild of Australian Hypnotherapists.
Having had a life-changing experience with hypnotherapy Morven knew this was the right path for her to follow to fulfill her dream of being able to help people properly. Then she discovered and experienced amazing life-changing experiences with Rapid Transformational Therapy.
Morven had an amazing session years ago for her fear of dogs. She and her husband had got a puppy, Jackson, but Morven was scared of him and other peoples dogs. She thought Jackson may be a bit aggresive. When visiting her vet with Jackson for a check up he told her there wasn't a vicious bone in Jackson, he was just being a puppy and really it was her that had the issue. So she was recommended to see a hypnotherapist, which she did. One session and her whole life changed, she could walk Jackson freely without the fear of other dogs attacking them. This was so liberating and life changing for her she decided to do this herself as she had always loved helping people but just in a different way.
She then studied RTT with Marisa Peer in Sydney and was blown away by the things she learnt about herself and a few reasons explaining her anxiety from perfectionism and self doubt. Having experienced this herself she understands how we can hold our self back, and then the freedom that can be found in changing and letting go. She helps others now, who choose to change, live a life with joy and ease.
Morven is dedicated to helping others achieve their goals and change their self doubting beliefs to much more positive ones, including "I am enough" as taught by Marisa Peer. She is passionate about helping people and always gives from the heart. With her kind and caring nature, you will be made to feel comfortable and at ease immediately.
She will take the time needed to tailor each session for you as an individual to achieve your desired goal.
---
Make that change now by contacting Morven.
---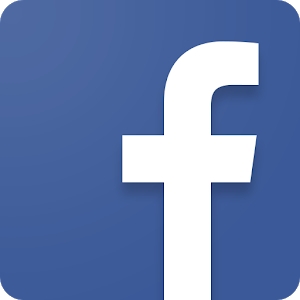 QUALIFICATION DETAILS
Certified Rapid Transformational Therapist
Diploma of Clinical Hypnosis
Certificate of Clinical Hypnosis
Certificate of Basic Counselling and Psychology
Reiki I & II
Member of Professional Hypnotherapist Association (PHA)