Rapid Transformational Therapy is a powerful therapy, combining hypnosis and a few other techniques that can help you achieve a goal or overcome an in issue in your life. It is used to help with a wide range of emotional and behavioural issues working with the subconscious mind to find the root cause of the issue. Morven trained in person with Marisa Peer, the founder of RTT and at The Australian Academy of Hypnosis. Get a helping hand from Morven to release and transform to a healthier happier you. Online or face to face services available worldwide.
---
RTT & Hypnotherapy
What is Rapid Transformational Therapy & Hypnotherapy?
Hypnosis is an amazing tool that can help you to make permanent, positive changes and achieve your healthier happier goal. It is an altered state of mind that allows your subconscious mind to accept positive suggestions to change. This is achieved once you are in the trance state, a very comfortable and relaxed state. Rapid Transformational Therapy then takes it to the next level using the best of Hypnosis, NLP, CBT, and Psychotherapy to get to the root cause of the issue. Understanding is powerful and this is where the client can move forward with the realisation of where it all came from and find freedom.
What does Rapid Transformational Therapy & Hypnotherapy feel like?
It may differ slightly with each individual, many describe it as feeling very relaxed and almost weightless. You will be in complete control and will not be made to say or do anything that is against your will. It is not about mind control, it's about helping your subconscious mind to make the changes you choose to make.
How long does Rapid Transformational Therapy and Hypnotherapy take?
Using RTT many issues may only require one session, it all depends on the individual themselves and what the issue is. Follow up sessions can be booked as required. Each session can take about one and a half hours to two hours and then you are provided with a personalised recording to listen to for 28 days that will reinforce the work done in the session. Sessions can be done face to face or remotely via Skype or Zoom.
What can Rapid Transformational Therapy & Hypnotherapy help with?
You will be amazed at what it can help with, the list almost seems endless.
Just to mention a few are:
Weight Management
Quit Smoking
Vaping
Fears
Phobias
Anxiety
Stress
Confidence
Motivation
Pain Management
and many many more
---
If in doubt just call and ask.
---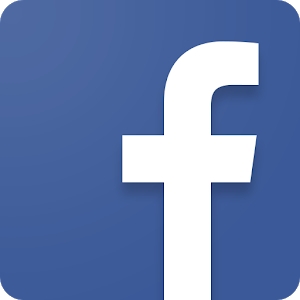 QUALIFICATION DETAILS
Certified Rapid Transformational Therapist
Diploma of Clinical Hypnosis
Certificate of Clinical Hypnosis
Certificate of Basic Counselling and Psychology
Reiki I & II
Member of Professional Hypnotherapist Association (PHA)